Nude Camping Trip

In The Spirit Of

"Burning Man"



FSP will see you there and maybe




hang together as a group!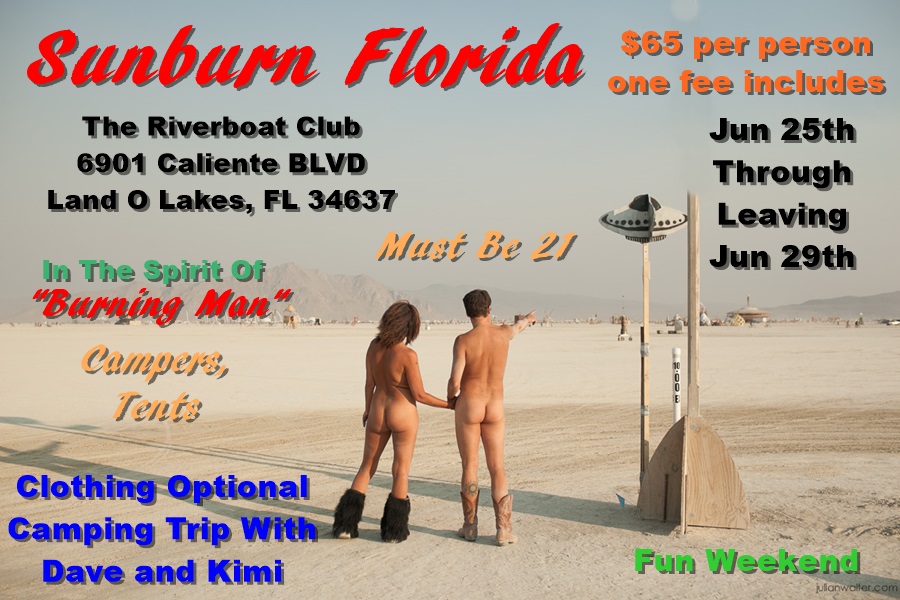 Click on above photo for schedule
of events.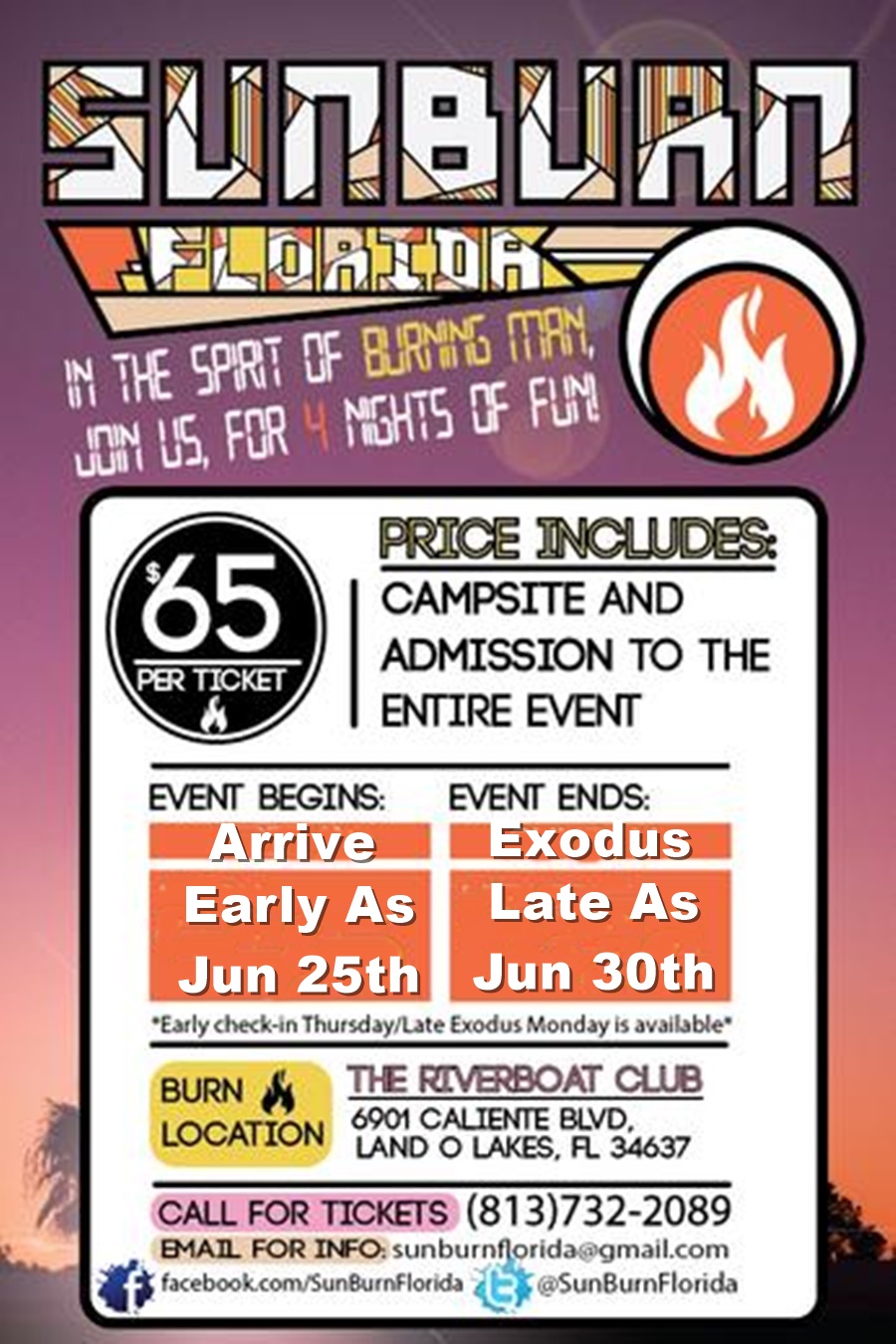 Dave and Kimi are going to hitch up their camper and go to this event. We'll be leaving
Fort Myers on June 26th and arriving at Riverboat that afternoon.
There is tent camping
and hook-ups for campers.
Riverboat is a clothing optional resort
And you must be at least 21 to attend.

The total cost is $65 per person for the whole weekend and includes grounds fees
and camping. You can arrive on Jun 25th and leave as late as Jun 30th for the one fee.
Be sure to bring your own food and drinks.
Riverboat is a rustic type of campground located right behind Caliente.



You must call ahead to get tickets for the event, and to get a spot to camp, so don't wait.



Let us know you will be there....kitte31@floridaswingparty.com